var step = 0; var imagenum = 0; var numofimages; var ssinterval; var fadetimer; var n; function startslideshow() { numofimages = document.getElementById("slideshows").getElementsByClassName("ssia").length; for (i=2;i<=numofimages;i++) { document.getElementById("slideshows").getElementsByClassName("ssia")[i-1].src = "slideshow/ssa"+i+".jpg"; document.getElementById("slideshows").getElementsByClassName("ssib")[i-1].src = "slideshow/ssb"+i+".jpg"; } ssinterval = setInterval(function() {increase()},8000); } function increase() { step += 1; imagenum = step%numofimages; document.getElementById("slideshows").getElementsByClassName("ssia")[imagenum].style.opacity = .0125; document.getElementById("slideshows").getElementsByClassName("ssia")[imagenum].style.zIndex = step; document.getElementById("slideshows").getElementsByClassName("ssib")[imagenum].style.opacity = .0125; document.getElementById("slideshows").getElementsByClassName("ssib")[imagenum].style.zIndex = step; fadetimer = setTimeout("fade(.02)",10); } function fade(m) { document.getElementById("slideshows").getElementsByClassName("ssia")[imagenum].style.opacity = m; document.getElementById("slideshows").getElementsByClassName("ssib")[imagenum].style.opacity = m; if (m < 1) { n = m+.0125 clearTimeout(fadetimer); fadetimer = setTimeout("fade(n)",10); } }
First Parish
Contact Us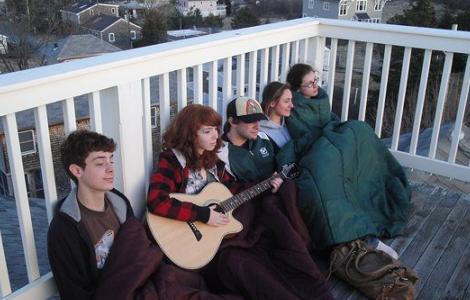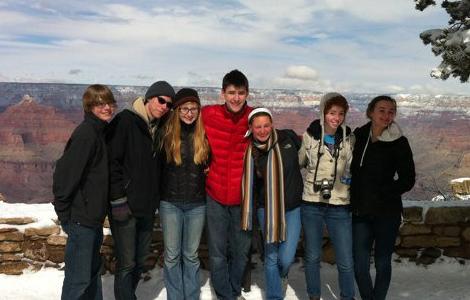 Want to make a direct donation to help us go to Appalacia?
---
About Us
We are a group of high schoolers associated with with First Parish. We meet at the church every Sunday night from 6:45 to 8:45, and our activities include service projects and self- discovery as well as your typical fun and games.
We are a growing community, and now consist of over seventy youth from in and around Arlington. New members are always welcome - see how to join.
---
News
This year's annual Music and Art Benefit will be on Saturday, April 27th, from 7:00 to 10:30 pm. Help us spread the word!
There is a new blog for the service trip! Visit firstparishyouthwv.wordpress.com to see the latest updates on the service trip.
This year's biannual service trip will be in June and will involve going to Appalachia to help build homes. More details will be announced later.
---
Questions?
Questions can be directed to Marcie Griffith, the youth advisor. She can be reached at "youthadvisor@firstparish.info".
Adam and Jessie, our co-leaders, can be reached at "youthgroup@firstparish.info".
---
---